Every year for Easter I make special baskets for my Niece and Nephew.This year, my older brother is engaged and his fiance has two daughter's. This year I get to make for THREE girls -- SQUEAL!!! :) Being that I have a boy I rarely get the opportunity to sew for girls so I opted to make each of them a cute chevron skirt for their basket.
I just got a new machine and it did not go as smoothly as planned but by no fault of the machine.
I bought the Brother SE 400.
Which I LOVE LOVE LOVE. It so unbelievably quiet compared to my old machine not to mention smooth as butter. It is reasonably priced and I (so far) would recommend it to others. Embroidering on knit though...there's a learning curve. That is where I ran into problems and had to buy a replacement shirt.
The three (yeah, THREE) lesson's I learned here:
1) Always use larger than your hoop size stabilizer
2) Make sure your fabric is taut and not hanging loose on one side.
3) Never get up during embroidering to look for a camera.
In the end the outfits turned out lovely and I hope all the little ladies love them!
I love how they are all chevron and match but are still unique.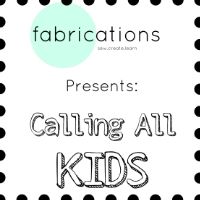 AND by the way..the whole GFC thing...
Follow me on Bloglovin' instead:)
Follow my blog with Bloglovin