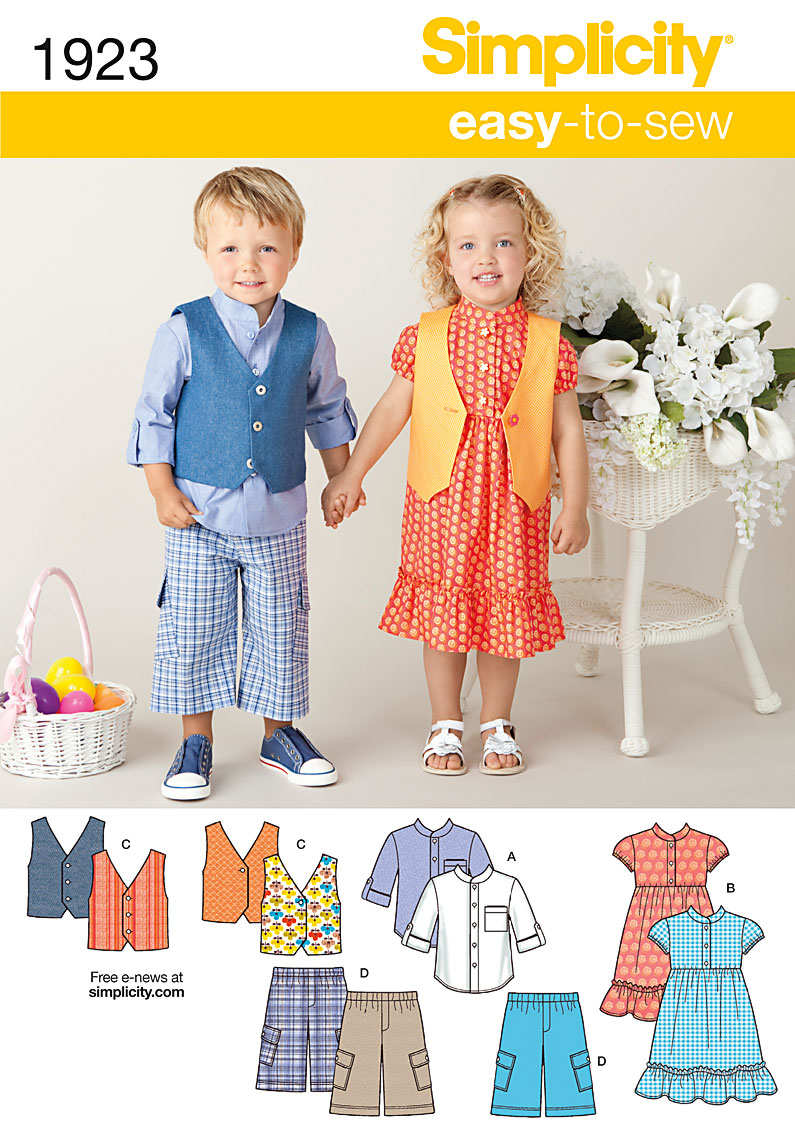 Pattern Description:
This is a toddler's shirt with a stand collar, button front, and cuffed sleeves with a button tab. As well as a 3 button vest
Pattern Sizing:
Size 1/2, 1, 2, 3, 4
Did it look like the photo/drawing on the pattern envelope once you were done sewing with it?
Yes. It was fabulous:)
Were the instructions easy to follow?
Very. The only hesitation was on the step where you sew up the sides of the vest and lining together.
What did you particularly like or dislike about the pattern?
I loved the the cuffed sleeve and collar with the vest. It is dressy casual. I did not like the finishing on the sleeve though; if you unroll it there is not a actual cuff there. Just a regular hem.
Fabric Used:
Cotton on vest (inside and out, I made it reversible) as well as a thrifted heavy weight cotton IKEA sheet for the white shirt.
Pattern alterations or any design changes you made:
Adjusted the pattern slightly to for the collar. I thought it was a little too large and stood up to high so I trimmed it down some.
Would you sew it again? Would you recommend it to others?
Yes I would if the occasion arose. My little man is wearing a 4 now so probably not for him but he has a cousin who is just a couple months old right now and could wear in the future.
I made this outfit for my little man to wear to my brother's wedding last month. It is a casual outdoor wedding and this was perfect for the weather and feel of the wedding.
Here are some shots of my little guy wearing it-